This section is for people, with capacity to, and, Have a look at the development of business. For people, who prefer not to buy ready made business. Offers the possibility to carry out any ideas! The organization of businesses of all sizes, from individual hotel, organized on your own taste, before the implementation of large-scale project of the whole resort!
First stop on the features of the investment climate in Bulgaria. Internet is full of conflicting opinions. But there are facts. The situation has changed significantly since the adoption of Bulgaria to the European Union (2007g). It is important to note that it is a small, developing country with a population of just over 7,5 million. man !
Tax system.
Changes and simplify. Now it is – absolutely clear and transparent system. Income tax and legal entities and individuals is 10 %. And a clear system of collection and return of the VAT - 20%. Dividend tax – 6 %. Developing at a rapid pace electronic document management system.
State, easing the tax burden, paying increasing attention to the transparency of cash flow. Cash registers the vast majority of firms directly linked to the servers of tax services.
E-government.
Much attention is paid to the development of this sector ! A wide range of registration databases, no need to explain the advantages and benefits of such. Already a large number of documents, applications, Profiles can simply fill out and submit the office . I.t. e.
For a man, interests of the country , and, developing her "business" interest, will care about and other news, are worth more information.
Quickly and effectively mastering allocated EU funds. Fully completed and commissioned on Trakia motorway. The route connects the capital (and central parts of the country) with the Black Sea resort coast. From Sofia to the coastal g. Burgas. – only 410 km, by practically straight, modern road, speed limit – 140 км./час.
Built and put into service road bridge over the Danube, in g. Vidin (from Bulgaria) and the Romanian border town Kalofat. This long-awaited facility! From Sofia to Vidin construction of modern highways, which opens up prospects for the development of Northern Bulgaria, moreover, This bridge allows you to get from the East – European countries to another, a new route to the Black Sea resorts in Bulgaria and the Turkish coast, through Romania , минуя Сербию.
Partially put into operation and continues to build the Struma motorway: Sofia – Greece ( transition Kalotina ). The construction of the Maritsa motorway (Болгария – Турция). From two sides, to meet, Hemus motorway is under construction ( Sofia - Varna ).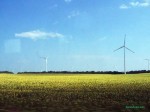 Energetics. The country is actively implementing the production of electricity from various (including alternative) sources.
Reconstructed and operate small, cascade hydropower stations on small and medium-sized mountain streams. Built by Japan and operates a large vetroelektro station at Cape Kaliakra , in the south-east of the country. When traveling around the country it is surprising the number of "solar" power plants, in this case we are not talking about individual solar panels on people's homes. Widely used and implemented individual heating systems and energy facilities. In this case, apply the development of many of the leading companies in Europe and the world.
Car production. DIURNAL built and the first in Eastern Europe assembly plant Chinese corporation Great Wall. Machines are sold not only in Bulgaria, but also exported to other EU countries.
The company "Toyota", until recently, been limited by the presence of stores in major cities, but the second year is an active advertising campaign and sell the entire output range of models. Overall, salons in the country are working all the leading automakers .
Literally every major city, in recent years opened and continue to open full-fledged modern shopping malls with entertainment and film - centers.
The largest commercial and industrial networks and businesses in Europe and Turkey are actively opening stores, production and representation in Bulgaria.
Agriculture.
Country is self-sufficient in livestock products: pork, beef , lamb, chicken, dairy products. One of the latest news of the agricultural sector of the economy - an agreement with Qatar. C. Sharing settings mяsa baraninы katarskaя storona Barrett of sebя finansovыe obяzatelьstva: invest improvement of grazing land and, moreover, invest the reconstruction of the coastal highway Burgas - Varna. Bulgaria has grown a large amount of agricultural products :fresh vegetables, fruit, grapes, Berries , produced vegetable oils and essential oils. European firms put the refineries in Bulgaria, tk. huge berry, fruit and vegetable plantations provide their work almost all year. Europe exports berries, Fruits and Vegetables, and their products. Organized small and medium-sized enterprises for the production and processing of fruits, eco-friendly bio-products.
In 2013 year growth recorded in the rest 25 %, as compared with 2012 year. This is not just about summer beach resorts. Active year-round demand , built and developed resorts in the country , at the hot springs in the mountains. Particularly popular in the summer, secured environmental and sports trips. Winter - coming await a number of large and small, local, modernly equipped ski resorts. Good service, moderate or low prices for rental equipment , Lifts , fine and varied cuisine attracts every year more and more tourists. Growing from year to year, the tourist flow – fact, which is confirmed by the official records of all agencies in Bulgaria, related to tourism.
Completely new information:
In 2013 year, в Бургасе, Company opens a production of Russian supplies of medicine. All the formalities have been settled in two months.
After a slowdown, during the crisis 2008-2009 year, investments in the Bulgarian economy started to grow again. Including real estate. Individual construction overcome stagnation. Active construction of new facilities, disappeared inflated prices, actively in the process of selling real estate, especially in the resort areas of the country.
[divider_advanced color="#004033″ paddingTop="1″]
PROPOSED BY "BIG SOFIA"
[divider_advanced color="#004033″ paddingTop="1″]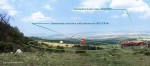 Holding owned land in Panichishte, in the area of ​​Dry Lake. Site location is schematically shown in the picture, also attached flow of the planned resort. The area of ​​land allows for serious investment project, surrounded by already existing hotels and the necessary infrastructure ! More information can be found in another section of this site.

[divider_advanced color="#004033″ paddingTop="1″]
In the immediate vicinity of the village under construction AQUARIUS is a building apart-hotel, his project involves different opportunities - use it as a hotel , sale of the building and the apartment complex use ! Magnificent views of the valley, beautiful pine forest just a 100 meters , all the same can not not like any future owners of apartments , no guests …

[divider_advanced color="#004033″ paddingTop="1″]
New hotel. Completed. Shells are comfortably settled in the pine forest, at the lower lift station, in 40 meters from the road, specially equipped to teach beginners. Track, which starts right at the entrance to the complex free style created and equipped specifically for teaching beginners. If you or your child does not know how to ski - we'll fix this thing for three days, warranty! Pine forest in summer …

[divider_advanced color="#004033″ paddingTop="1″]
Is under construction. On the outskirts of Bani Sapareva project is Aquarius. It is a complex of 52 individual villas for living !!! The project with its own , closed territory , with landscaping , clock security as well as a year-round support. The project is in 150 meters of modern rehabilitation center under construction . .

[divider_advanced color="#004033″ paddingTop="1″]
Located in the central part of the city Sapareva Banya, on a quiet street, near Central Park and Hot Spring, near the public thermal pools and water park. Within walking distance from the reachability (10-20 minute ) absolute whole city infrastructure. The hotel is currently not working, closed for renovation and retrofitting. Hotel Facilities: Land area: 870 m2, owned. Floor area: 1500m2. …
Sales!


[divider_advanced color="#004033″ paddingTop="1″]