SIMPLE QUESTIONS AND ANSWERS:
To ask any, your question about Bulgaria, Use the form on the right. (You can write in Bulgarian, Russian, English / You can use: Bulgarian, Russian and English languages) To read the answer – Click on the question.
ОТВЕТ:
Собственно о курорте в Сапаревой Бане речь вообще никогда не шла . Просто существует инфраструктура - road, Hotels , Lifts. And the distance from the planned resort is so small , что заложен вариант мощного подъемника со стороны Сапаревой бани.Это сразу решает проблему пересечения природоохранного парка. Вопрос на самом деле важный , but a little premature Reply argued hard. Preliminary work on the ground finished. Everyone is waiting for publication
---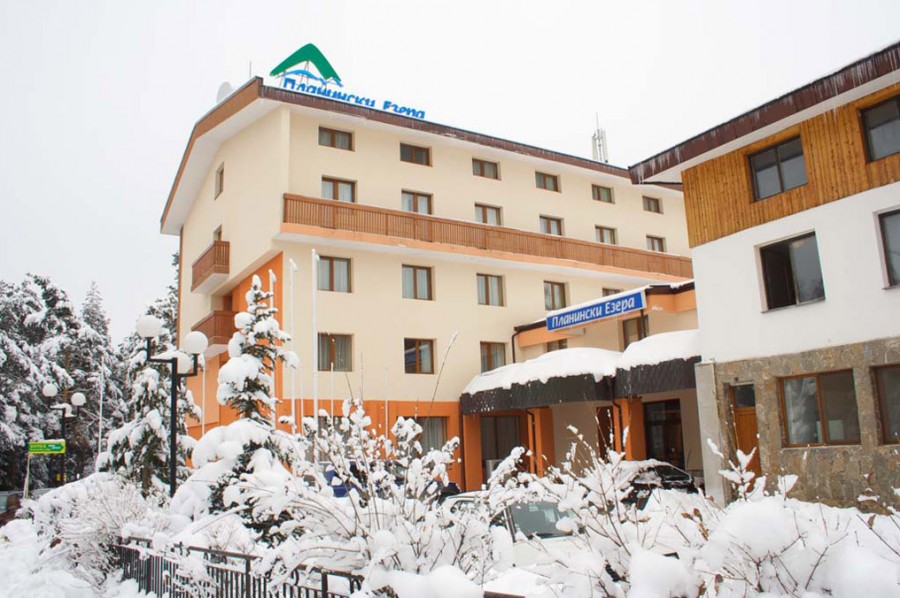 ОТВЕТ:
Реально разница есть - отрицать глупо. But the region and good , все таки он круглогодичный!
Спады и подъемы безусловно есть, но тяжкие периоды , не зима и не лето , скорее межсезонье! Ранняя весна и поздняя осень, радует что это короткие периоды ! Из опыта эксплуатации отелей на берегу моря - полное отсутствие загрузки примерно 7-8 месяцев. Проще закрываться - что все и делают . Такого в регионе Сапарева Баня нет точно !!!
---
ОТВЕТ:
Действительно земля сельскохозяйственная. Причина - она не облагается налогом ! При оформившейся идее использования ее необходимо перевести ее в другой статус. Процедура не быстрая , но она абсолютно понятна и прописана. Это происходит параллельно с проектом. Реально это никогда не является тормозящим фактором.
---
Answer:
Bubbling geyser of weakly mineralized water is alkaline. The nature of water - sodium chloride-carbonate-sulfate. Sulfur-containing, iron, manganese, calcium, fluorine, Li and various acid water geyser is useful for both domestic, and for topical use. The resort can make the prevention and treatment of diseases, related to the reproductive system, locomotor, condition of the skin, nervous system. Moreover, mineral water Sapareva Banya - excellent preventive measure against dental caries. Restored and deystvuyutvodolechebnitsy with qualified doctors. Available pools with thermal water ( divorced in razzreshennoy medicine proportions ), year-round pools , there are indoor and outdoor. Built the largest in Bulgaria rehabilitation tsentr.na thermal water.
Answer:
Really in Panichishte season lasts from late November to late April, the height of the 1350 meters. But part of the track is located in the Rila Lakes, this is the height 2100 -2300 meters , season is extended for at least a month. Chairlift at Rila Lakes ( length 2100 meters ) costs 18 tuda lev-back. Price equipment lease approximately 25 lion a day, ski-lift 15 Lev denь. Features tracks objectively opisny the Internet. Personally, I can not judge, tk. got up on skis in Bulgaria and the experience is very small. (Editor)
Answer:
From the airport to the highway Tsaregradskiy ( one of the main streets passing through town) about 10 min, further along the highway Constantinopolitan ( restriction 70 and 80 км.час) absolutely nowhere without turning, to the city center, from the center of the boulevard queen Joanna ( just will not turn the) before leaving town, it depends on how busy streets of 25 to 45 minute. Struma Motorway ( restriction 120 and 140 км.час ), exactly 60 km to the povorota Dupnica ( the site has a roller , filmed in August 2013 year ).In the area 30 - 40 minute. Next to the bath Sapareva two roads , 13 (straight) and 17( through the villages) km. Quality horoshee.Primerno 20-30 minutes from the turn of the motorway.
—